Current Missouri US Representative Todd Akin, running for the US Senate against Democrat Senator Claire McCaskill is in a dead heat race against her, after implying that he did not believe a child of rape should be aborted. It's a very tough position to take, but he was speaking of a life, and he used the unfortunate words "legitimate rape," in doing so, and inanely said something like, 'a woman's body has mechanisms to shut down [pregnancy in a legitimate rape]. He should have stepped down as so very much is at stake, but he didn't. See the video below for details on McCaskill.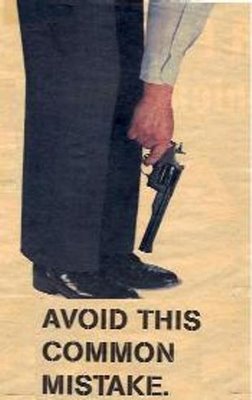 pics on Sodahead
The first thing to consider is that we desperately need to win control of the Senate. The second thing to remember is that Akin's voting record is very conservative. The third thing to remember is that he is our only option unless Republicans pull something better than a rabbit out of a hat before November 6th.
At the convention in Tampa earlier this week, [Reince] Priebus was asked by conservative bloggers Ben Howe and Chris Loesch if the RNC's hardline position against helping the congressman under fire over his "legitimate rape" remarks would change should Akin continue to stay in the race versus Sen. Claire McCaskill (D-Mo.).

"No, no. No. He could be tied. We're not going to send him a penny," Priebus said in the video, again advocating that Akin step aside and let someone else run on the GOP ticket. Source: PJ Tatler
According to polls directly after Akin's ridiculous choice of words, he lost a 9 point lead.  Yesterday, the Public Policy Polling's latest dated August 31st shows McCaskill with a one-point lead 45-44. Akin gained a point in one week.
-53% of voters say that they accept Akin's apology for his comments last week to 40% who do not. For most Missourians Akin's words weren't a permanent deal breaker. Although Democrats are not ready to forgive him, 77% of Republicans say they accept his apology to only 18% who do not.

-Only 37% of voters now say they think Akin should withdraw from the race to 54% who believe he should not. There's a bipartisan consensus that he should stay in- 57% of independents, 53% of Democrats, and 52% of Republicans think he should continue running. There's clearly a disconnect on Akin's candidacy between GOP leaders in Washington DC and actual GOP voters back in Missouri.

-Akin's favorability numbers are still poor with 33% of voters rating him favorably to 56% with a negative opinion. But that's up a net 11 points from our survey last Monday when it came down at 24/58. A lot of voters have already moved on from being disgusted with him over his comments…

When you dig in on the undecideds in this race 61% are voting for Mitt Romney to 25% who support Barack Obama. It's Republicans and GOP leaning independents who don't like Akin. Source: PPP
What is it we desperately need in the Senate? We need very Conservative Senators, and perhaps this is why the GOP elite is willing to sacrifice him. It boggles the most organized mind.
All I know about Todd Akin is his voting record and that should be enough for the GOP. Well, that's not the only thing I know. He doesn't support infanticide, as does Obama. He won't vote for paying for your contraception, your abortion or your child's sterilization under ObamaCare. Claire McCaskill will vote for at least three of the four – maybe all four if Obama tells her to.
As if the fact that she charged taxpayers for her flights around Missouri in a private plane she owns with her husband and several investors wasn't enough, Sen. Claire McCaskill (D-MO) has revealed that she hasn't paid personal property taxes on the plane for four years.

And what's worse for McCaskill supporters, she suggested there might be more plane-related bad news to come.

The Senator told reporters today she's sending a check for $287,273 to St. Louis County,…
I also know something else about our elected officials in the House and Senate: votes are the only thing that matters. We've see all too clearly what happens when a president skirts the authority of Congress. Akin will be among others to banish that treason if given an opportunity to do so.
Congresswoman McCaskill has sold a story of a long history fighting against earmarks, but…
Today, Claire McCaskill announced new legislation to ban earmarks—but her public position is yet another example of McCaskill's walk not matching her talk.  Despite McCaskill's anti-earmark rhetoric, she has voted for thousands of earmarks totaling billions of dollars, which she once admitted makes her "part of the problem."

Throughout her career in Washington, McCaskill has voted for a significant number of spending bills that were filled with earmarks.  This includes a spending bill that included more than 800 earmarks totaling $2.5 billion; a spending bill that included more than 1,000 earmarks totaling $562 million; an spending bill that included 296 earmarks totaling $221 million; and a spending bill that included more than 300 earmarks totaling $246 million.

In addition, McCaskill co-authored and vocally-supported the stimulus bill, which she admitted was packed with earmarks.  According to CNN, March 5, 2009:  And in a prime-time address before a joint session of Congress, Obama last week praised the $787 billion stimulus package signed into law, telling the nation, "I'm proud that we passed a recovery plan free of earmarks, and I want to pass a budget next year that ensures that each dollar we spend reflects only our most important national priorities."

But some in the audience found that hard to swallow. "There was just a roar of laughter — because there were earmarks," said Sen. Claire McCaskill, D-Missouri. Source: Missouri GOP
If Reince Priebus hasn't had enough of Harry Reid to do something productive about it, he and his children will suffer the consequences, just I and my family will. If the RNC has a 'plan,' I'm on board, but the days are ticking by. GOP – WAKE UP! See details of specific votes by Todd Akin here. If you would like to support his campaign, visit his site here. 

Todd Akin – Claire McCaskill (video)
Linked at BadBlue – the baaadddest news on this here planet!
Linked at The Crockett's Corner Daily – thanks so much! (along with some great news pieces)